Dai-Kwang Tunnel Repair Project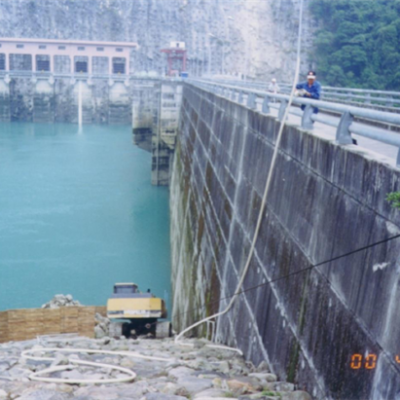 The Dai-Kwang Tunnel is a 3-kilometer-long pressure tunnel, in the center of Taiwan.
This project was started in October 1999 and finished on 30th April 2000. The scopeof work included lining cracks, epoxy resin injection, cement grouting, fractured rockpolyurethane resin grouting, and shotcrete repair. The main purpose was to repairseismic damage. The total contract amount was about 30 million NT dollars. After therepair work, the tunnel returned to normal operation.
New Wu – Chie Tunnel Water Sealing Grouting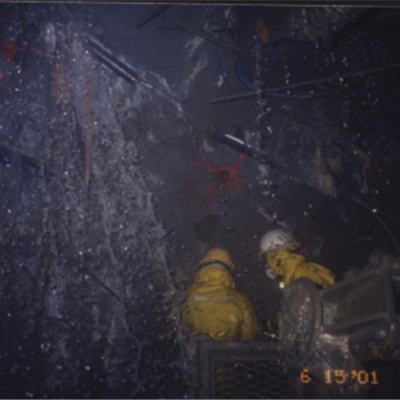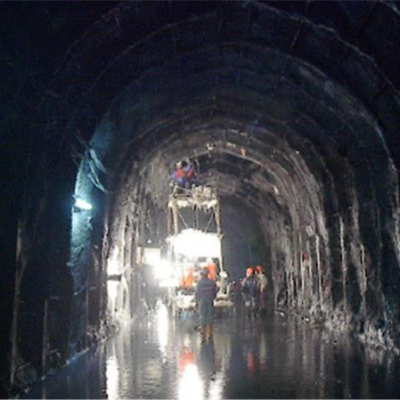 The New Wu-Chie Tunnel, with length of 3,100 meters, locates in Nau-Tou County,Taiwan.It is a newly excavated water transportation tunnel serving as a hydro-electricpower generating system. During the excavation, several fractured zones under high hydro static pressure were encountered. The inflow rates were as high as 14 tonsper minute. The grouting method included sodium silicate-cement and polyurethane resin, depending on the encountered different stages and locations. Since the inflow rate varied along the tunnel trajectory, different types of grout resin were selected to reach the required reduction in inflow. The grouting work was finished in April 2002
New Yongchun Tunnel Hot Bitumen Grouting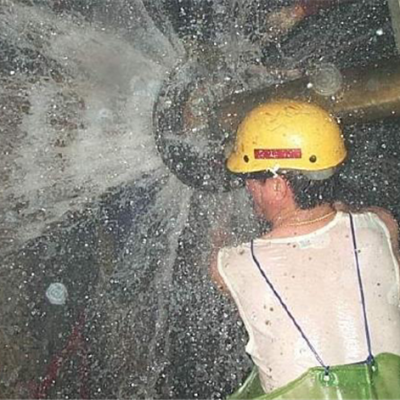 During excavation, a fault zone associated with a severe inflow was encountered,which in turn collapsed the tunnel. The highest water pressure, measured from the high-porous formation was 50 bar (50mpa), and the inflow rate was about 80 cubic meters per minute.Because of the extreme nature of the situation, it was impossibleto be handled using classic grouting methods, so Jines Co. introduced the hot bitumen grouting approach to facilitate excavation through this fault zone.The highly unstableformation was grouted while under a flow condition with hot bitumen before excavation.
It is the first time this grouting method had been need in Taiwan and only the second time in Asia.There were many difficulties to be resolved during this operation.The peculiarity and difficulty of the overall work has given it international visibility.
The whole grouting work was successful in June of 2002.
Qingshan Rehabilitation Program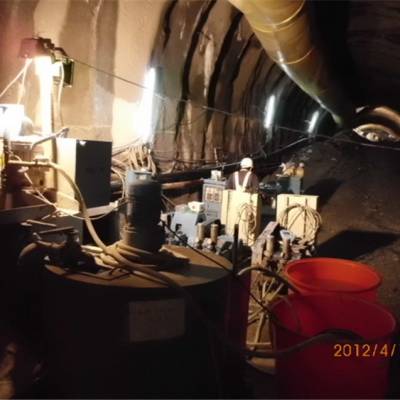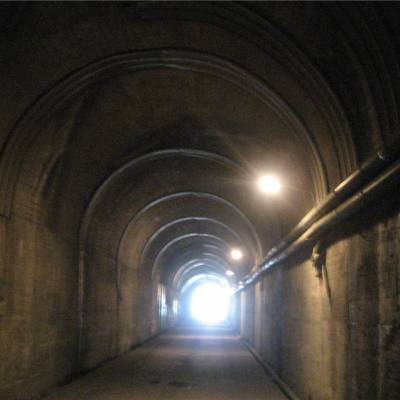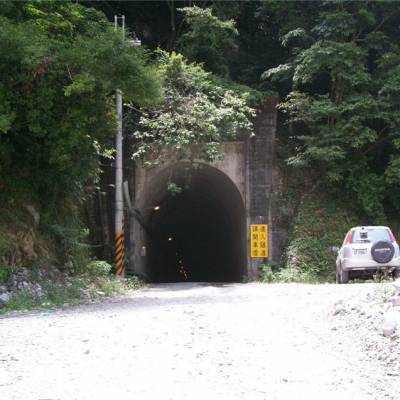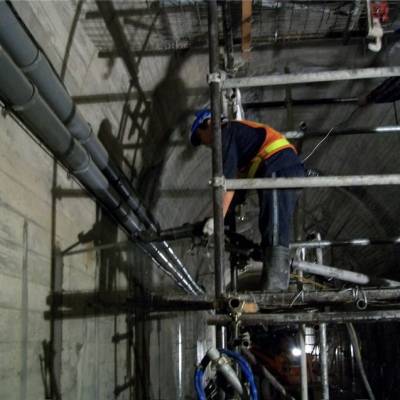 The Cangfeng tunnel on Qingshan Plant Road has a total length of 251.6m.
Cement grout was applied as consolidation grouting. By drilling, fixed grouting tubes and tight seals,injecting cement grout or cement sand grout, and so on, injecting grout in steps into the rock plate, the strength of the rock plate and leakage were improved. The integrity, material,compression and so on, of the rock plate were improved.
Wanta Songlin Hydroelectric Plant Expansion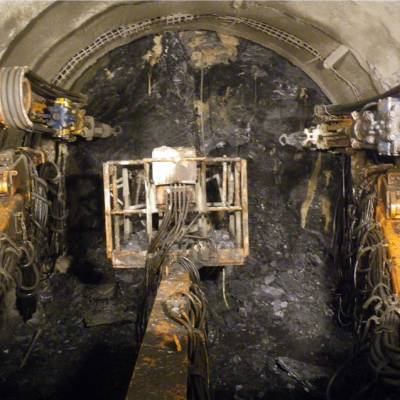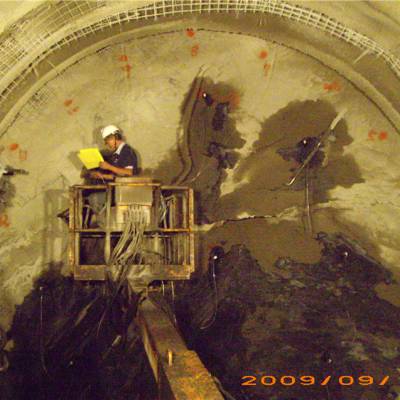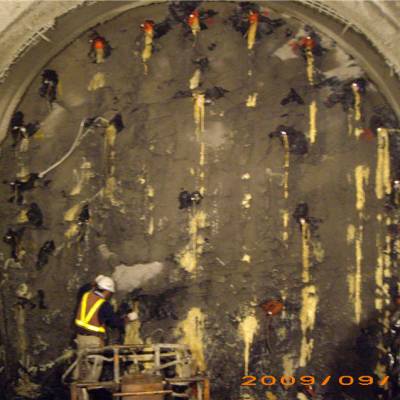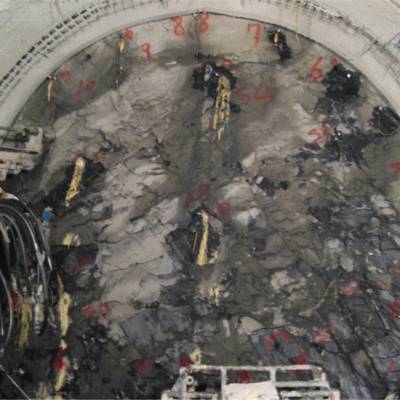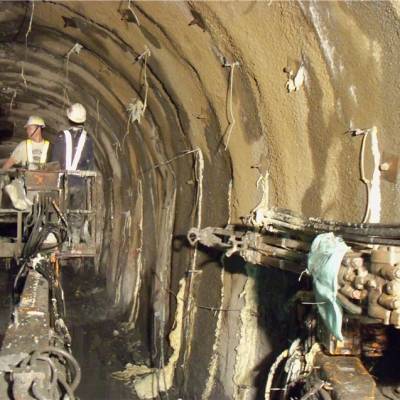 Wanta Songlin Hydroelectric Plant Expansion–drilling and grouting works forthis project was from the tunnel excavation disaster section, water-stop consolidation, drilling and grouting. The grouting (resin, cement, chemical),gas-seal grouting (polyurethane resin) and systematic backfill after completionof the lining. Our company was involved in consolidation and curtain grouting.
Dajia River Power Plant I-B Project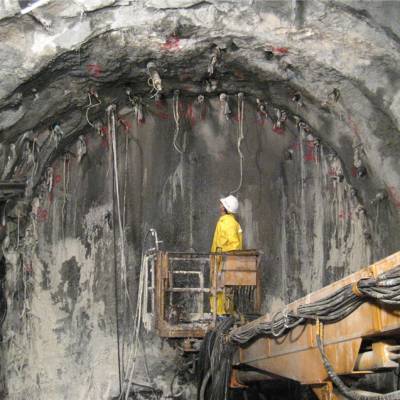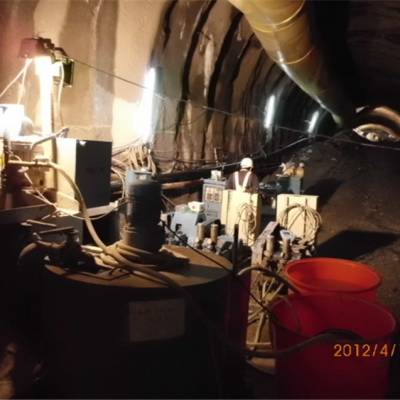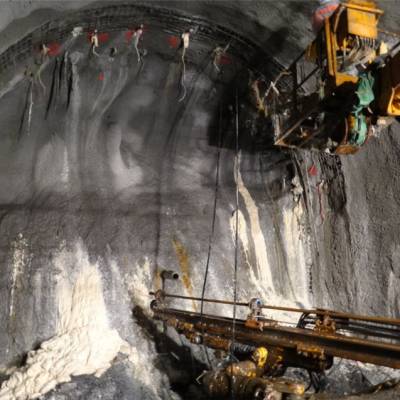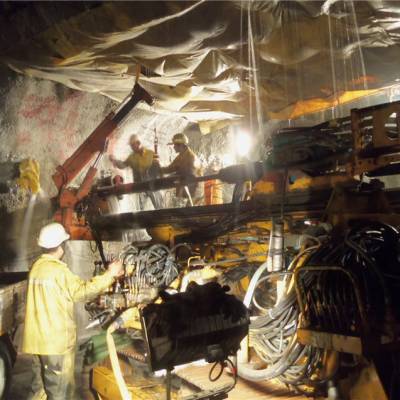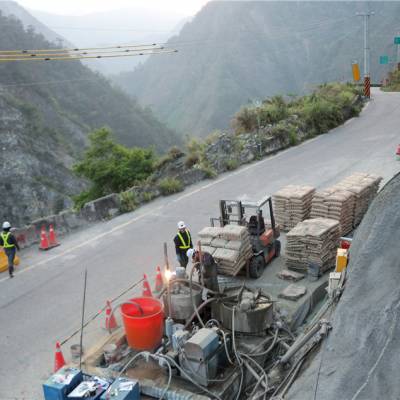 Dajia River power plant Qingshan branch Reconstruction Major Project I-B-beforeexcavation of the tunnel mouth, drilling and consolidation grouting works were carried out.Before excavation of the disaster section, handling of shaft excavation and gushing water, coring exploration, water stop consolidation drilling and grouting (resin, cement and chemical), 4-inch drainage hole drilling were done.After completion of the lining, and systematic backfill and consolidation grouting, the company wasinvolved in design, planning and construction.